The outdoor space must be updated from time to time; otherwise, the elements reflect an outdated view and your place gradually loses its charm. On the contrary, when you make even the small changes, it adds to the value of your house and improves the aesthetics of the place. It is you who have to decide whether you want big or small improvements in your patio.
Imagine its almost summers and the air is getting warmer, birds are making new homes on the budding branches of your backyard and its time to wear that pretty scarf and bask in the sun. But if the condition of your garden doesn't blend with your envisioning, your dreams are shattered. Therefore, its time you should hire a patio construction contractor who can help you in fulfilling your dreams of perfect summer.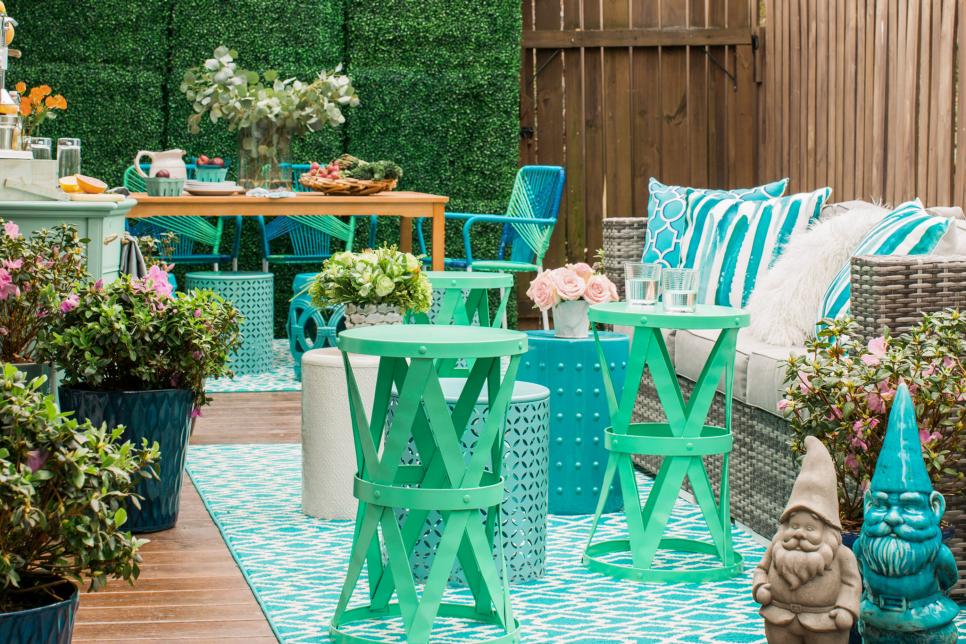 Besides, I am here to share some of my personal tips that can be useful in refreshing your patio-
1) Add Blooming Greenery-
Can you imagine a yard without greenery and blooming bright flowers? No! Therefore, summers are a perfect time to add plants and seasonal flowers that will add freshness to your outdoor living space. Besides they can improve the quality of air which is essential when you have built an outdoor space for relaxing and rejuvenating yourself.
2) Create Zones for Dividing Areas-
If you are blessed with an extended space, then don't miss this point since you can add multiple areas in your outdoor space that may include a recreational area, dining space, lounging space or even an outdoor kitchen. The boundaries could be created using wooden and concrete fences on the sides of the pathways decorated with shrubs and flowers for adding the tropical colors to the summer. You can also spice up the garden by adding herbs that could not only do they smell extraordinary but could be used in the cooking.
3) Build a Concrete Patio-
Build a concrete patio since the concrete will offer resistance and prevent slipping and falling during rainy days. You can coat the surface with masonry stain of any color that will go with the decor of your garden. They are easy to maintain and add to the modern styles. The best choice of color would be dark brown or honey.
4) Add patio covers or pergolas-
Basking in the sun seems good only when you stay there for five to ten minutes. You do not want to look like a roasted chicken for sure. Therefore, for having a gala time with your friends and enjoying the fresh mocktails can only be done under a roof; hence, that could be achieved by adding pergolas or patio covers. Pergolas can be decorated with florals from the garden, climbers and lighting for the evenings. These covers will protect you from the sweltering heat of the summers.
5) Seating in the backyard-
To coordinate with the modern style, wall concrete seating arrangement can enhance the look of your patios and can make use of the extra space. Besides, you can add furniture under pergolas or rugs to lie down and unwind yourself.