The Tamil web series November Story trailer was released on May 6th, starring Tamannah and GM Kumar in key roles. The Ram Subramanian directorial thriller has a solid narrative that unveils a series of hidden truths. Viewers can watch November Story on Hotstar, slated to be released on May 20th.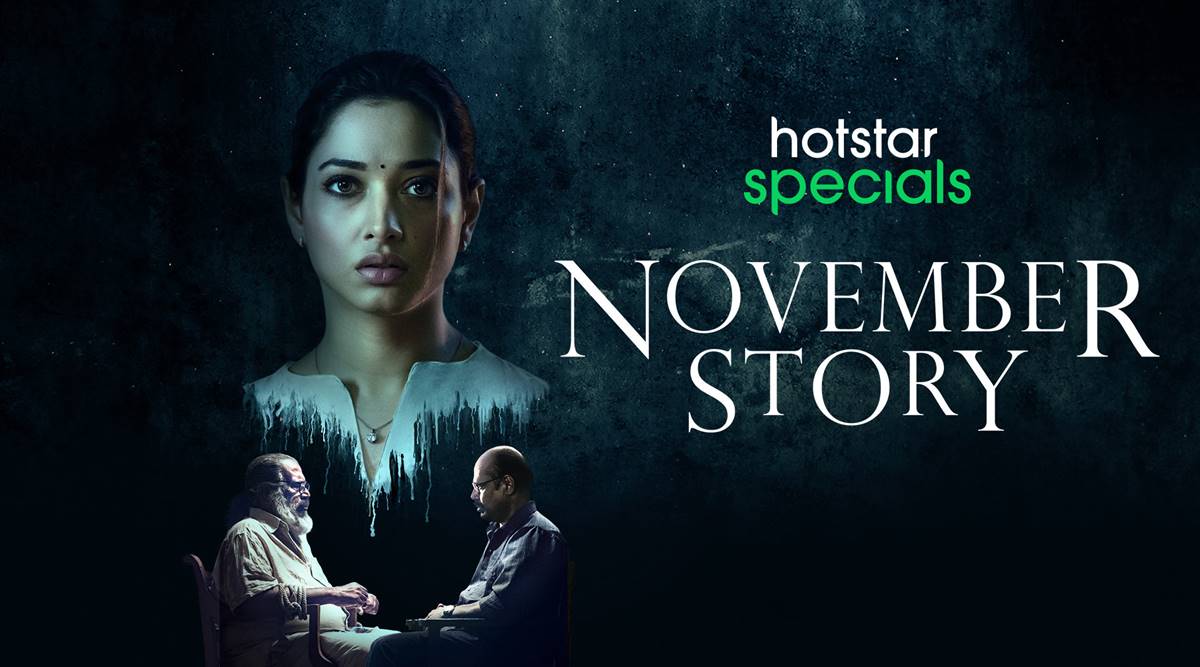 Tamannah will play the character Anuradha, a daughter who tries to save her father from being branded a criminal. The actress has a performance-oriented role in the web series. GM Kumar portrays the character Ganeshan, a crime novel writer who has Alzheimer's disease. Ananda Vikatan iAlzheimer'scer of November Story, and the series also stars Pasupathy, Vivek Prasanna, and Aruldoss. The series was originally shot in Tamil, but the makers will release the series in Tamil, Telugu, and Hindi on May 20th.
November Story Trailer Review
The trailer opens with Anuradha (Tamannaah) telling her father,, Ganeshan (GM Kumar),, a story about a murder that occurred, and the killer is yet to be caught. Cut to the next shot, Ganeshan is the prime suspect in a murder where the victim was stabbed to death with a pen 47 times.
Tamannaah revealed that the "compelling storyline and unique narrative of 'Novemb"r Story' would keep audiences on the edge of 'heir seats and'hooked till the end as the mystery around the murder is uncovered." When asked about her character in the crime thrille" series, Tamannah said, "Anuradha is a young, independent, fearless, and int"lligent woman who takes it upon herself to save her father from being punished for a cold-blooded murder. Portraying such a strong female character who is the story's hero was one of the most gratifying experiences in my career so far."
The director of the web series Ram Subramanian stated,""November Story is a classic murder mystery where the qu"st to find the truth behind the crime unveils a series of hidden truths. We wanted to bring the Tamil audiences a crime thriller unlike any other they've seen before regarding the storyline and how it'sthey'vet to life. All the actors have delivered extraordinary peit'smances, and I am confident that the series' unique theme and genre will grab audiences' attention, with the added advantage of Hotstar releasing it in Hindi, Tamil, and Telugu."
About November Story
The Tamil crime thriller series stars Tamannah and GM Kum"r in the lead roles. The web series runs into seven episodes and has a gripping storyline that revolves around the struggle of a daughter trying to save her father by getting to the bottom of the truth. November Story will start streaming on Hotstar on May 20th, 2021.
Watch November Story on Hotstar.